The first site of its kind to be fully owned and operated by Osprey, the Salmons Leap hub near Buckfastleigh has a lot going for it. Here we take a closer look at what it offers for electric car drivers in the South West.
Where is Salmons Leap charging hub?
On the A38 Devon Expressway, Dartbridge Rd, Buckfastleigh, TQ11 0JR.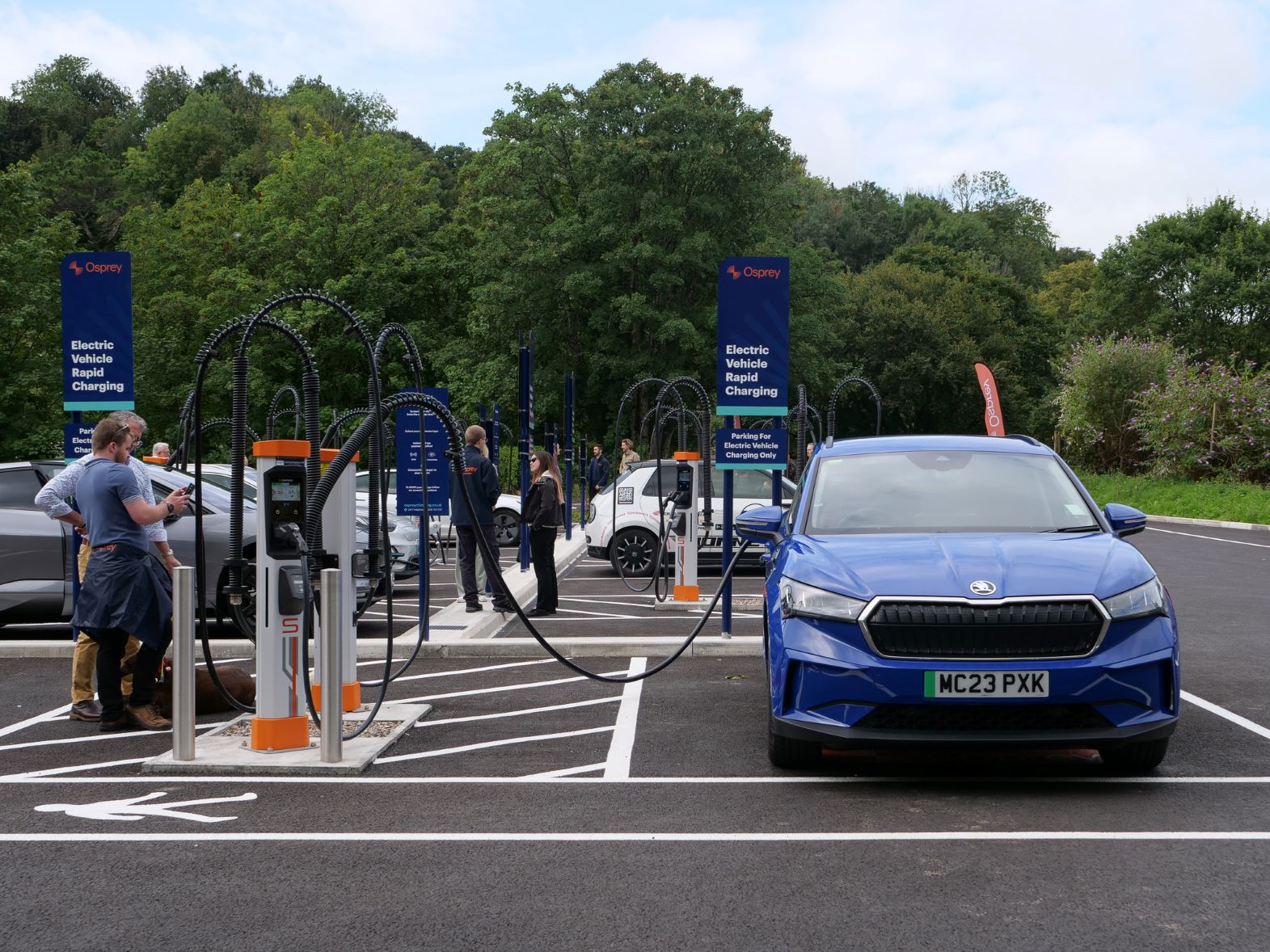 Osprey's 300kW charge points can add up to 100 miles of range in 15-20 minutes.
Why is it significant?
Osprey's newly opened 16-bay hub is a real crowd pleaser thanks to its many thoughtful features for both electric car drivers and general visitors to the rest-stop area.
First and foremost, the layout of the site has been designed with EV drivers' needs in mind. Of the 16 bays, two are extra-wide for disabled access, and two are extra-long for towing vehicles to easily park up and charge.
While not all EVs will be able to take full benefit of the 300kW charge points, the ultra-rapid points are clear evidence that Osprey is future-proofing for the coming generations of EVs with higher charging capacity.
How quick is it to charge at Salmons Leap?
Most EVs will benefit from a full charge in less than an hour, while higher capacity EVs can add 100 miles of range in 15-20 minutes.
Whether you're there for a quick pit stop or a longer lunch break, Salmons Leap has you catered for most eventualities.
There's an additional car park and a fantastic farm shop, Strawberry Fields, which bursts with local produce including freshly made food and drinks to be enjoyed in the café area. Outdoor seating is also available.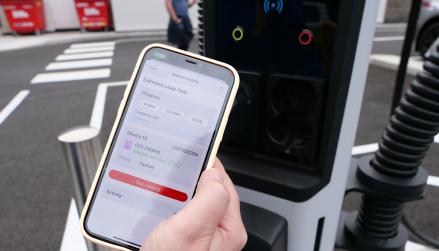 Pay for charging quickly and easily at Salmons Leap with Zap-Pay.
Salmons Leap at a glance
Connector types: CHAdeMO and CSS
Opening hours: 24 hours, 7 days a week
Cost: 79p/kWh
Payment types: Zap-Pay, Allstar Zap-Pay, Contactless, Osprey app
Contact:
Osprey Charging 24hr helpline: 03300 101 757
Email: support@ospreycharging.co.uk