New statistics from the Society of Motor Manufacturers and Traders (SMMT)  show the growth in registrations of electric vans in the UK has exceeded 50,000, as of the end of October 2023.
Indeed, the number of electric vans sold in the UK has picked up significantly. One factor here is increased demand, but the upwards trend is also thanks to a large number of new models coming to market.
In 2022, there were almost 17,000 electric vans registered, showing a growth of 30% on 2021. So fair in 2023, electric van demand has risen by 19.8%, with 15,658 units registered since January, and 1,362 new electric vans were registered in October 2023.
The chart below shows the number of registrations of battery-electric vans each month in 2022 and 2023.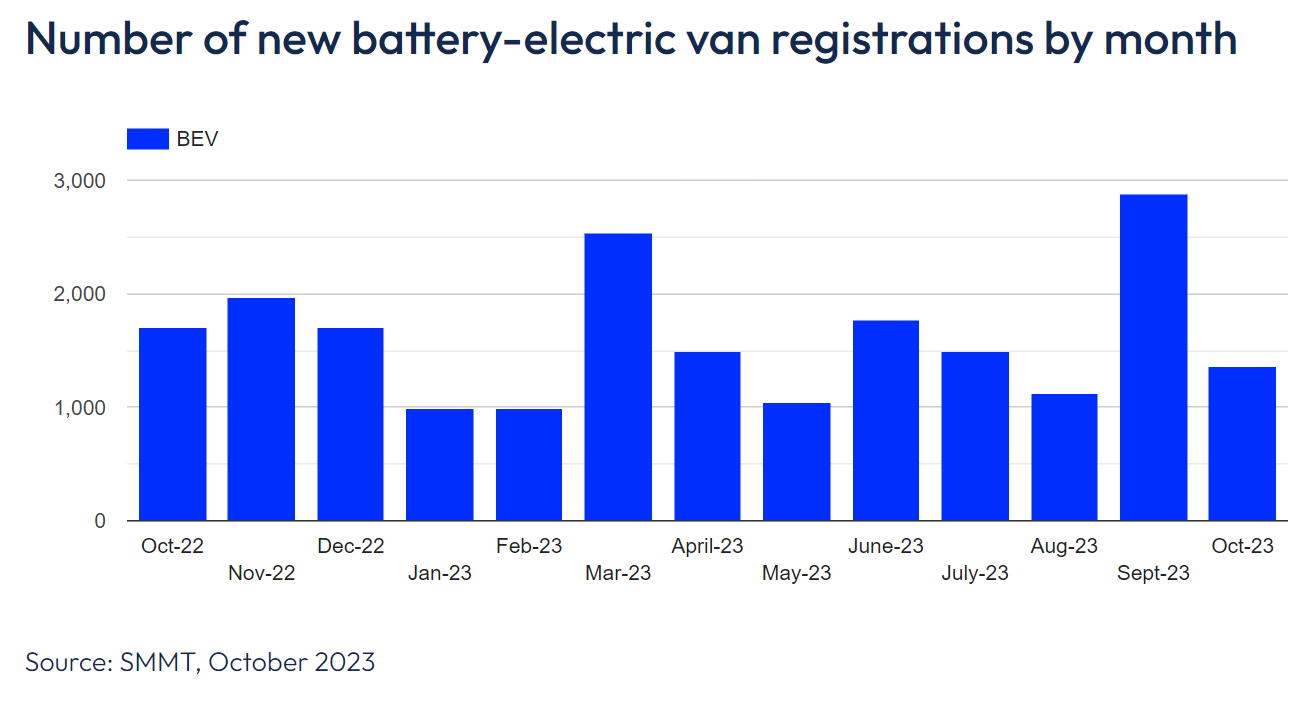 The number of electric vans as a proportion of all new vans also increased from 3.6% in 2021 to 5.9% in 2022. 
Nissan, which recently released the all-electric Townstar van, has partnered with Zapmap to provide purchasers of new Townstar EV in the UK with access to three years of Zapmap Premium features within the app, which includes in-car support via Apple CarPlay or Android Auto.
The successor to the popular e-NV200, the Townstar is Nissan's latest addition to its electric van offering and represents a low-cost, practical option for individuals and businesses considering an electric light commercial vehicle (LCV).
Looking ahead, zero-emission vehicles will continue to play an increasingly important role in Nissan's future. Indeed, Nissan is forging partnerships with companies such as Zapmap to help secure the necessary infrastructure for a zero-emission future.
Find out more about electric vehicle registrations on our EV market stats page, or learn more about electric vans in our electric van guide.