EV charge point network InstaVolt has announced that it is expanding its product offering and pledging to install 10,000 InstaVolt chargers by 2030. The network has experienced record month-on-month growth since lockdown restrictions eased earlier in the year and is expanding existing sites to cope with demand.
With over 600 rapid chargers live across the UK, and many more in construction or in advanced stages of development, the InstaVolt network is not only far reaching, but provides UK drivers with reliable charging options nationwide – through partnerships with brands including McDonald's and Costa Coffee. InstaVolt is currently the third-largest rapid charging network in the UK: only the bp pulse and Tesla Supercharger networks have more rapid devices.
Moreover, the network now plans to install rapid chargers in both Northern Ireland and the Republic of Ireland through its existing corporate partnerships, in response to increased concern that charging infrastructure in both areas is lacking.
"I'm a big believer that we have to do more as an industry to improve confidence in the public charging network if we're going to encourage drivers to adopt EVs," said InstaVolt's Chief Executive Officer, Adrian Keen.
"This involves changing the rhetoric that the public infrastructure isn't fit for purpose. We changed the perception of public charging for the better when we installed our first chargers in 2017 and redefined what the customers expect in terms of reliability and ease of use.
"Now, we're on track to deliver or exceed our earlier pledge of 5,000 rapid chargers by 2025 and are extending that plan to 10,000 units by 2030. Drivers trust us and our brand, and this is more reason to move away from fossil fuels."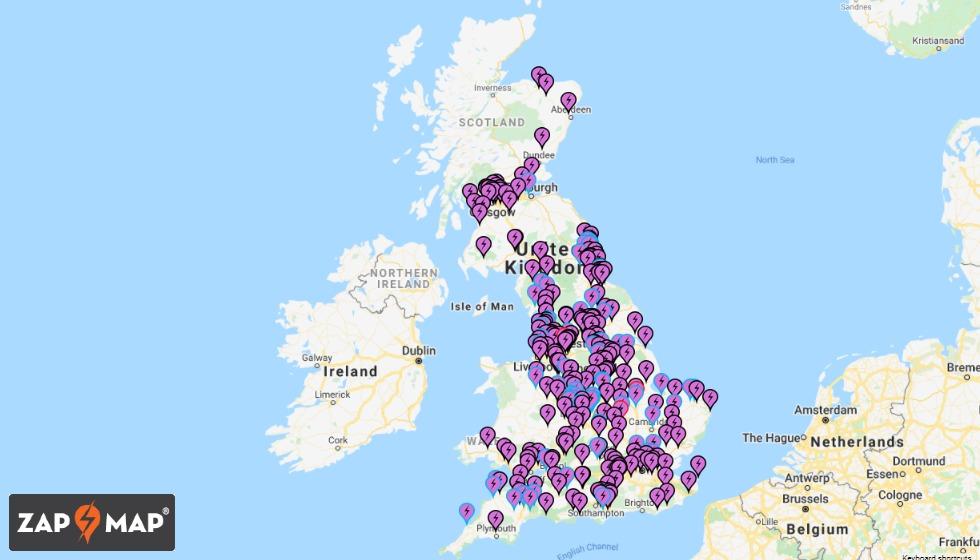 EV drivers can find InstaVolt charge points up and down the UK.
Founded in 2016, InstaVolt owns, installs and maintains the third-largest network of rapid electric vehicle charging units in the UK, and claims to use 100% renewable energy sources. With a growing number of high-profile corporate partners, including KFC, Starbucks, McDonalds and The Bannatyne Group, the network is targeting 10,000 installed chargers by 2030.
InstaVolt has been voted as the UK's top two favourite public charging networks for three consecutive years in the annual Zap-map driver survey and was recently named 'Best Universal Charging Provider' in the prestigious 2021 Driving Electric Awards and 'Chargepoint Network of the Year' at the Electric Vehicle Innovation & Excellence (EVIE) Awards 2020.
The InstaVolt network is also expanding its product range, and expects to include AC charger units within its network for the first time, as well as grow its power capabilities to 150kW at strategically identified roadside locations. Only a a few weeks ago, the network announced it will be rolling out its fastest units yet. The new devices will be deployed across all future installations nationwide.