General Motors has produced the first examples of its BrightDrop EV600 electric delivery vehicle. The EV600 is the young brand's first electric delivery van, and was announced in January this year.
The first deliveries to major customer FedEx were announced for the current year but, according to GM, the majority of interested customers cannot expect larger numbers until 2022. This is due to the fact that a small series reserved for FedEx will first be produced with the help of an unnamed partner. According to a media report, this partner is said to be Kuka.
However, once the conversion of GM's Ingersoll plant in the Canadian province of Ontario is completed, the actual series production of the model is to begin there in November 2022. In 2023, BrightDrop plans to expand production at the Canadian plant to two shifts. "Market permitting", the plan is to increase to three shifts in 2024. The manufacturer made the announcement when it released its retooling plans in early July.
From the end of 2021, launch customer FedEx Express is to receive the first EV600s. Exactly how many units will be delivered has not been made public. Meanwhile, the second customer, US fleet management company Merchants Fleet, has announced it will procure 12,600 of BrightDrop's electric delivery vans to join its customers' fleets from early 2023.
"Getting our first electric vehicles on the road in record time, ahead of another peak shipping season, is the best gift we could have received this year, especially considering the supply chain headwinds the world is currently facing," said Travis Katz, President and CEO of BrightDrop.
"This is a clear signal to the marketplace of how our unique operating concept, which combines the cutting-edge innovation, agility and focus of a technology startup with the scale and manufacturing power of a major automaker, can deliver real value to both customers and the planet."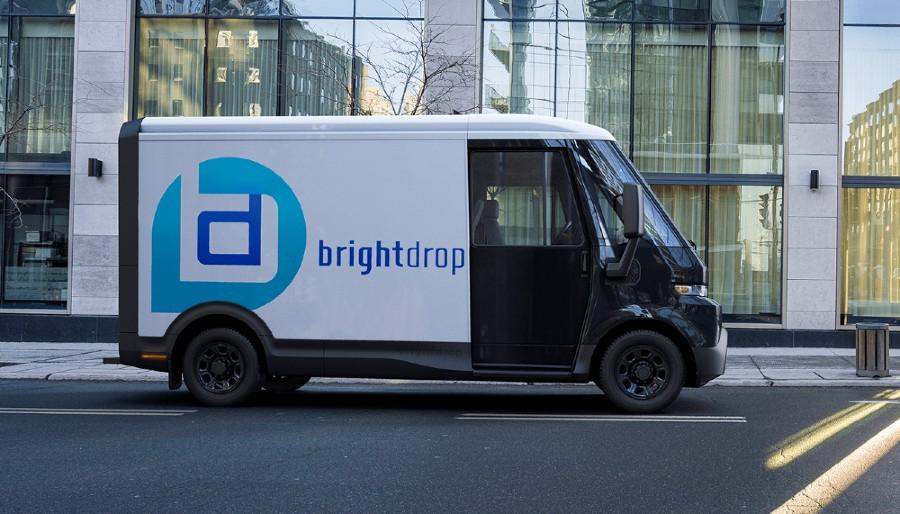 The EV600 is BrightDrop's first electric delivery van.
For the first time, BrightDrop also mentions in the latest announcement that it is planning a smaller offshoot of the EV600 called the EV410 With Verizon, one of the largest fleet operators in the US, a first customer is also said to be waiting in the wings to integrate the EV410 into its maintenance and service fleet. Production of the light commercial vehicle is scheduled to start at Ingersoll in 2023.