On Saturday, November 11th, the second She's Electric event of the autumn took place at the beautiful Ellenborough Park in Cheltenham. 
These new She's Electric events bring women together to educate, empower and inspire them about sustainable living and driving an electric car (EV). The events are an important move in a world where sustainability and environmental consciousness are paramount, and where the electric revolution is reshaping our future.
The event was a 'sold-out' success, a testament to the importance of the inclusion of women in the EV and sustainability industry in the workplace and in our everyday lives.
The first of two fireside chats featured award-winning motoring journalist and Editorial Director at Auto Trader Erin Baker, ChargeSafe CEO Kate Tyrrell, Pod Point's Head of Sustainability Diana Almazova, and Genesis Ambasador Jasmine the 'Jazzy Golfer.' 
The talks were hosted by Katy Hill of Blue Peter fame, who now runs LIMITLESS By Katy Hill, which offers 1:1 Coaching, Keynote Speaking, Workshops and Online Courses. 
Topics covered included barriers to EV adoption, EV charging solutions such as on-street charging, safety while using the public charging network, and home charge point installation.
With audience questions very much encouraged, the event organisers ensured an environment where women were free to speak out freely about their own experiences, and where no question regarding sustainable living was out of place. 
A highlight for many of the attendees was the chance to test drive an EV, and Genesis delivered with its range of luxury look-and-feel vehicles.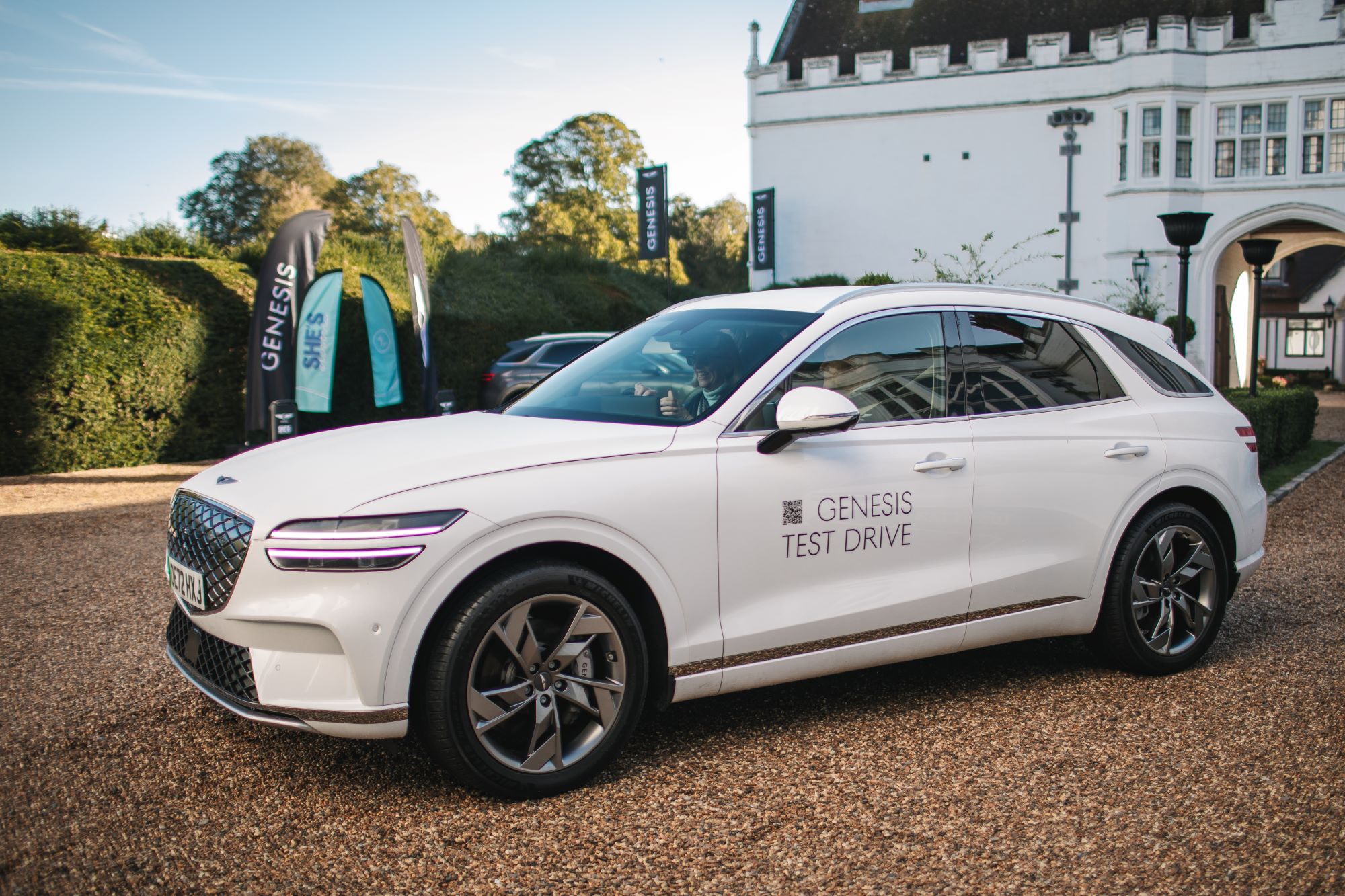 Genesis Electrified GV70 and GV60 EVs were available to test drive
It's not too late to grab tickets to this totally free event. It continues at Hampshire on Saturday 18th November, Rhinefield House Hotel, Hampshire on Sunday 19th November - and at Grantley Hall, Yorkshire on Saturday 25th November.
All attendees are given a 'Plus one', an ideal opportunity for women to bring friends who might be on the fence about making the switch to electric.
Apply for a complimentary ticket