GRIDSERVE, the tech-enabled sustainable business that runs the GRIDSERVE Electric Highway, is today opening a new state-of-the-art Compact Electric Forecourt® in Norwich. The first-of-its-kind EV experience facility delivers the latest charging technology, supplied by 100% renewable energy, and helps to pave the way for mass EV adoption well ahead of the 2030 ban on new petrol and diesel cars.
The new Electric Forecourt hosts 36 EV chargers, including 22x high-power, ultra-rapid chargers with up to 350kW of power – the fastest chargers commercially available today, capable of adding up to 100 miles of range in only five minutes.
The Norwich site forms part of GRIDSERVE's £1 billion UK-wide investment being rolled out into its charging infrastructure network and is designed to deliver the best possible charging experience. It is also open to everyone, whether they are EV drivers yet or not.
The Norwich Electric Forecourt more than doubles the number of high-powered chargers in the region, according to the Zap-Map database, and will provide essential charging infrastructure that gives drivers the confidence to go electric. Norwich and the wider East of England region currently have comparatively low EV charger coverage compared to other regions in the UK – hosting just 29 chargers per 100,000 people compared to the UK average of 42 per 100,000 people, or 102 per 100,000 people in London.
"This decade is crucial for climate action and it's vital that we deliver the solutions that will move the needle on climate change. The widespread transition to electric vehicles, powered by sustainable energy, is a key part of what's needed," said Toddington Harper, CEO of GRIDSERVE.
"Giving drivers the confidence to switch to an electric vehicle and enabling a widespread transition away from fossil fuel vehicles is a central aim of our Electric Forecourts. That's why we have put the consumer at the heart of our design, with our Electric Forecourts serving the needs of local communities in their transition to electric vehicles."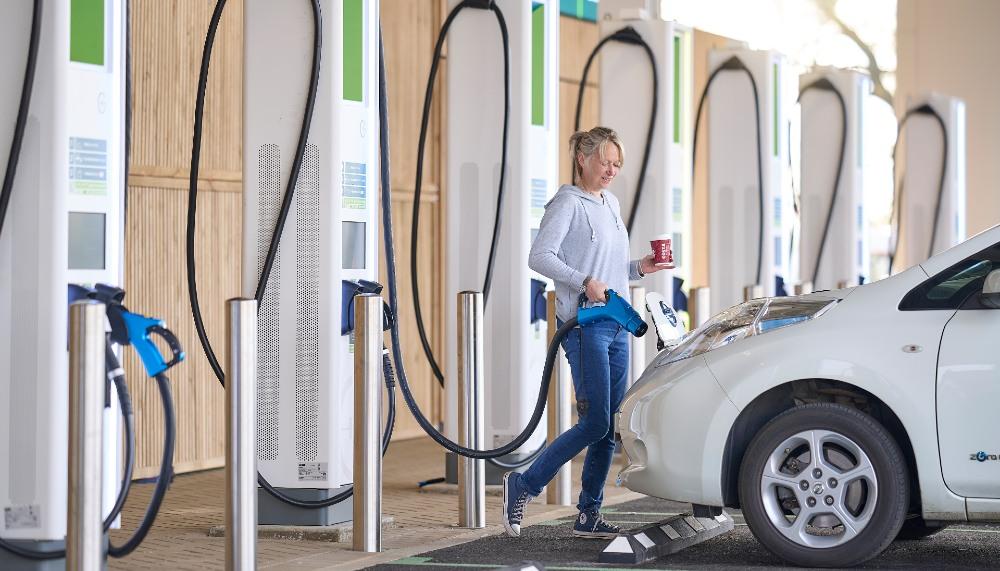 The new Electric Forecourt is open to everyone, whether or not they drive an EV.
The new Electric Forecourt also provides a solution for drivers looking to switch to an EV who don't have the ability to charge at home, and for local businesses in the area looking to switch their fleets to electric. It will also help EV drivers to access the city centre and improve connections to surrounding areas such as Ipswich, Cambridge and Peterborough.
"Norwich Electric Forecourt showcases a brand new design, where we have been able to provide both charging and a great customer experience in a smaller footprint than our first site at Braintree," Harper continued.
"By elevating the facilities above the chargers, we make the best use of the space available and are able to deliver a great EV experience without compromise, even when space is at a premium and sites are more constrained."
GRIDSERVE Electric Forecourts have also been demonstrated to increase electric vehicle uptake in surrounding areas. Since the company opened the world's first Electric Forecourt in Braintree, Essex in 2020, the district has seen a significant uptake in EV registrations, growing by 82% – more than double the UK's average rate of EV growth.
The new charging hub also aims to be an EV experience destination, where visitors without electric cars can find out more about them, while enjoying well-known brands including Costa Coffee, M&S Food, and WHSmith, along with super-fast WIFI and bookable meeting pods.
In the coming weeks, visitors will also be able to test drive the latest in electric cars through GRIDSERVE Car Leasing. To celebrate the launch of Norwich Electric Forecourt, GRIDSERVE is also now offering 1,000 miles of free charging for every car they lease until the end of June (terms and conditions apply).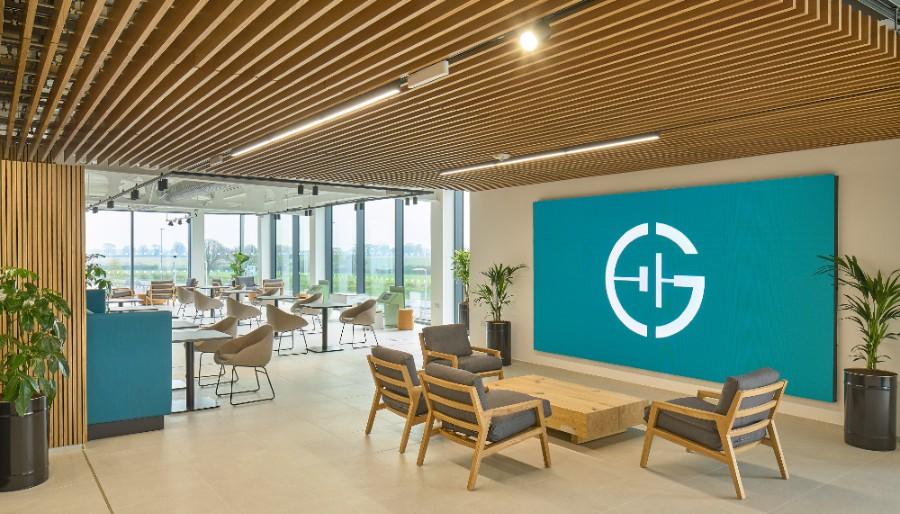 The new Electric Forecourt also aims to help visitors without EVs learn more about them.
Norwich Electric Forecourt – located at Broadland Gate Business Park in Postwick, NR13 5HB, adjacent to the A47 – hosts 22x high-power chargers with up to 350kW of power, eight Tesla Superchargers and six low power AC chargers to cater for every type of EV. GRIDSERVE is continuing to follow through on its rollout plans with additional Electric Forecourts now in progress, including one at Gatwick Airport.
Several additional Electric Forecourts also have planning permission including Uckfield, Gateshead, Plymouth and Stevenage with more than 30 additional sites also under development as part of the company's commitment to deliver over 100 Electric Forecourts.