Zest has announced a new partnership with West Yorkshire Fire & Rescue Service (WYFRS) to provide electric vehicle (EV) charging to its growing fleet of EVs.
The partnership will introduce charge points at two to three WYFRS sites every year with the roll out of charge points having already begun - the first deployment is now complete at the Leeds station, and work is currently underway at Bradford.
Zest provides charge points for businesses in the public and commercial sectors and is a Zapmap dynamic data partner, meaning that live status and availability data for their charge points is available when searched for using the Zapmap app or web map.
WYFRS is the fourth biggest Metropolitan Service in England - serving a population of more than two million people, across 800 square miles - the service has a strong focus on sustainability.
Earlier this year WYFRS published its Environmental Sustainability Strategy, setting out how it will improve the way its resources are used to protect the environment and reduce its carbon footprint where possible.
"Working with Zest to bring electric charging to our sites is an important step in our overall efforts to become a more sustainable organisation," said WYFRS's Head of Estates, Richard Young.
"Having on-site charging facilities enables overnight charging and accommodates vehicles returning to base but needing a quick charge – which is critical in our line of work and supports our public protection duties as well as our sustainability targets."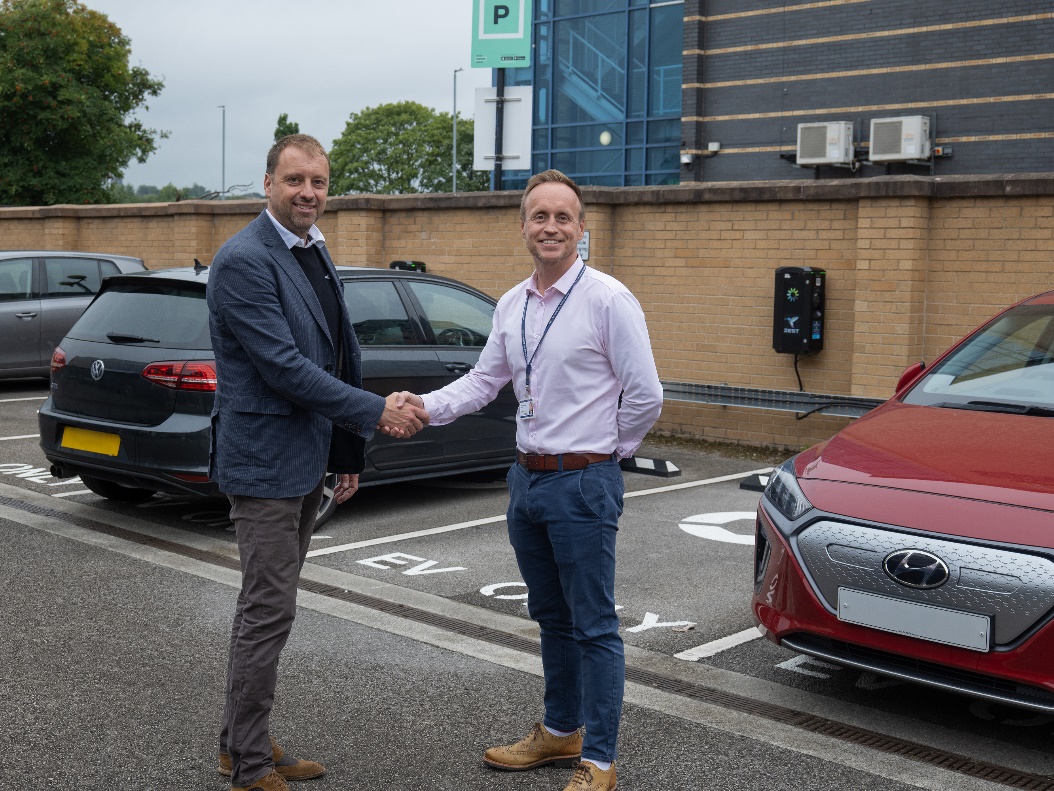 Zest CEO, Robin Heap with WYFRS Head of Estates, Richard Young 
Zest worked with Yorkshire-based contractors Downtown Electrical and Devitech to complete the installation work.
"We are delighted that WYFRS chose to work with Zest to support their ambitious EV rollout," said Zest CEO, Robin Heap.
"With one of the UK's largest teams of EV charging experts, and providing a fully managed service, we can provide the long-term dependability that is essential for blue light services."