One of the UK's leading universities, Kings College, is expanding and updating its electric vehicle (EV) charging network with help from EV charging provider Mer.
The charging specialist won the contract put out to tender by King's to grow and modernise its network of EV chargers across multiple sites. This included replacing older charging points with smart chargers, adding provision in new locations, networking all the chargers and providing a back-office system for monitoring and reporting.
"King's was an early adopter of EV charging, but those older chargers were very limited in terms of the information they could provide," said Stevie Jones, associate consultant for fleet and workplace charging at Mer.
"We swapped out this older infrastructure for smart chargers that can be networked and easily managed via our Mer Connect platform. This gives the sustainability team full visibility of who is using the chargers and when, as well as providing data on the carbon saved compared to using diesel vehicles."
Mer carried out extensive site surveys across the King's estate to identify the utilisation rates of the existing chargers. The team also pinpointed the optimal locations for additional charge points, such as the new sports centre at Honour Oak Park in South London.
In total, Mer installed 15 AC charge points across eight sites, comprising a mixture of 7kW and 22kW fast chargers.
"We have our own growing EV fleet and increasingly our contractors also use electric vehicles, leading to higher demand for charging," said Alexandra Hepple, sustainability officer at King's College London.
"Mer has done a fantastic job of creating a charging network that suits our needs today and also enables us to expand in years to come."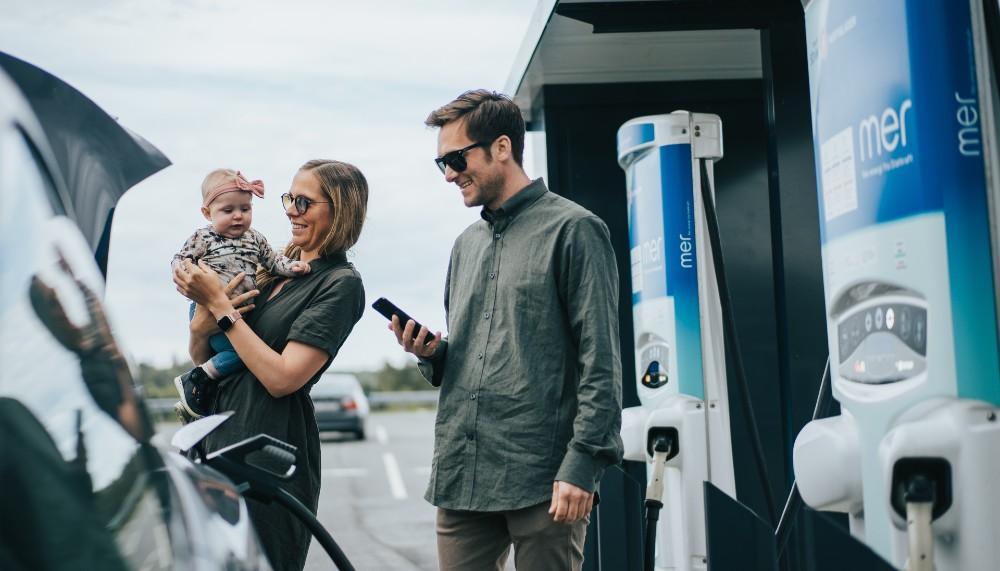 Mer went live on Zap-Pay in July 2022.
Mer enables clients to manage individual or multiple sites, providing real-time information on carbon savings and energy usage. It also allows site managers to set multiple tariffs for different use cases – for example, free EV charging for fleet vehicles, subsidised charging for employees, and a higher rate for visitors.
"Our evidence-based approach enables clients like King's College London to make informed decisions about when and where to locate EV charge points," Jones continued.
"By taking the time to fully understand each client's needs, we ensure they get the right infrastructure today and the flexibility to scale up in the future."
In July last year, the nationwide EV charging network went live on Zap-Pay, the simple way to pay for EV charging across networks from Zap-Map.